Preparing for the world's most complex product launch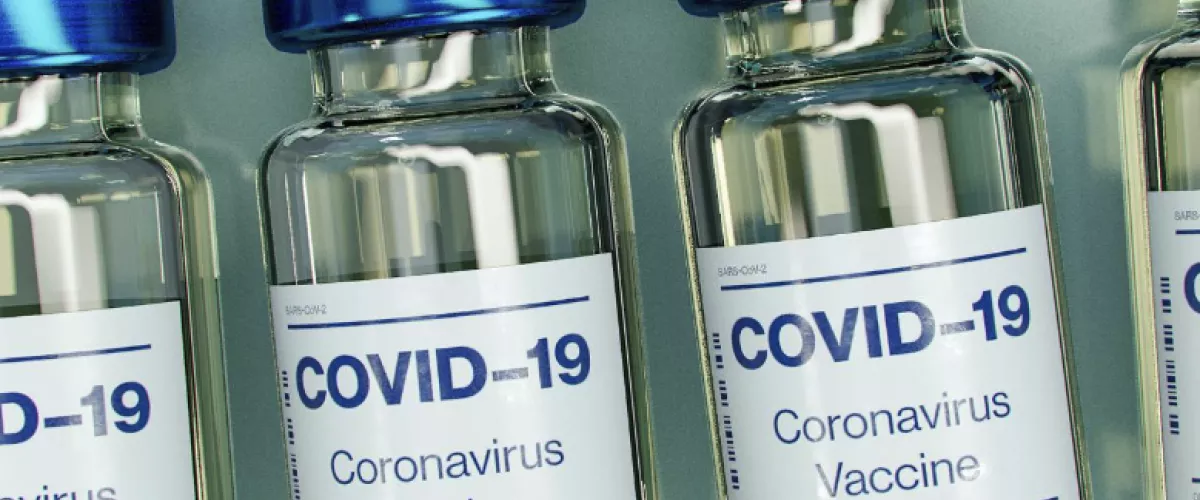 Time and temperatures to dictate a safe COVID-19 vaccine logistics response
In the last few weeks, we've heard encouraging signs from a number of prominent biopharmaceutical companies suggesting COVID-19 vaccines might be edging closer to reality.
Once approved, that reality brings with it a significant challenge for leaders in global logistics.
The distribution of COVID-19 vaccine is arguably the most complex healthcare distribution activities in history. Billions of people, in prioritised groups, irrespective of location in metropolitan, regional and remote locations, are going to be vaccinated over a relatively short time. How we distribute the vaccine in Australia - a vast continent with highly urbanised areas as well as a sparse population spread far and wide over a range of climatic conditions may provide some insights to others. These natural challenges are increased for vaccines that have sensitive temperature stability regimes, such as the Pfizer's vaccine which requires its -70 degrees Celsius cold chain to be maintained up to the point of vaccination.
"The supply chain and logistics challenges worldwide and for Australia, are unprecedented and successful distribution will rest on companies with a firm and expansive industry footing, as well as sophisticated systems and the right end-to-end cold chain protections" said Dr Hermione Parsons, Industry Professor and Director, Centre for Supply Chain and Logistics, Deakin University. 
Leading a global response
The World Health Organisation is recommending nations take a forward view on procurement of vaccines, identifying logistics players, and assessing ramp-up capabilities. Production may originate onshore or offshore and need cross-border coordination; providers will need to scale systems fast.
As supply chain experts with extensive experience in the healthcare deliveries in Australia, we're sharing our knowledge on the national and global stage. Managing Director of Toll Group, Thomas Knudsen, and Peter Stokes, President of Toll Global Logistics are members of two working groups convened by the World Economic Forum to discuss the distribution of the vaccine to less-developed nations.
Specialist healthcare partnerships
Toll Group's healthcare, operations and strategy teams in Australia are working closely with specialist supply chain partners to plan for a complex rollout. Australia's General Manager Healthcare, Phillip Milling, says Toll Group is providing expert logistics advice about the options for cold-chain supply for healthcare cargo to both State and Federal health departments. 
"Within our own organisation we're creating implementation plans for scaling existing models and resources, expanding our cold chain capabilities to ensure vaccine integrity, and boosting staff capabilities and qualifications."
"It's all about preparedness and being ready for that first vaccine distribution, whatever that may look like."
Getting the vaccine out, fast
The key to a successful COVD-19 response will be speed and the key to a speedy rollout is good planning. Logistics providers and health authorities around the world are working together making plans now to build systems that are flexible and responsive because we will almost certainly use different vaccines with different cold chain requirements. Those in the population most at risk will be priority and rollout plans will need to be adjusted as conditions change. For example, if there is an outbreak of COVID-19 virus, then we may need to direct vaccines from one area another.
Cold-chain supply keeping vaccines viable
Handling COVID-19 vaccines depend on the vaccine types, and how and where it's produced. Whatever form it takes, cold-chain supply chains are vital to moving vaccines and reducing spoilage.
Specialised healthcare cold-chain supply means keeping the vaccine at a controlled and consistent temperature throughout transport, storage and distribution.
Vaccines must be maintained at specified temperatures.  Depending on the vaccine the temperature requirements can be less than -70 degrees Celsius, less than -20 degrees Celsius or between 2 and 8 degrees Celsius, which is a common temperature range. If a vaccine falls outside its designed temperature zone, it can breakdown and become unsuitable for use.
Cold-chain supply covers everything from temperature controlled cool rooms and freezers, to 24/7 monitoring, and the tricky situations that can come from transporting vaccines at a consistent temperature across global climates and changes in weather.
Vaccines by the numbers
The Federal Department of Health Government forecasts that 40-50 million doses of the COVID-19 vaccine are likely to be needed across Australia.  Compared to the flu vaccination rates of about 12 million vaccines, COVID is clearly in a league of its own.  Existing vaccination systems are already stretched in flu season. According to Toll's Head of Innovation and Product Development, Peter Carney, it is likely that mass vaccination centres will need to be established to address these volumes. There is considerable complexity in that, as the right number of people need to be marshalled to the right place, together with the right number of vaccines, syringes, needles and personal protective equipment. Then one month later this has to be repeated, as immunisation from COVID will require two doses.
In Australia, if we hope to vaccinate the entire population in 2021, and the vaccines are not available until mid-year, the vaccination rates will be in the order of many millions per month.
Globally, it will be near a billion doses per month to get the job done. 
The safest of hands
Toll Group's experience in Australia may be useful in other parts of the world. We routinely ship vaccines to remote, tropical areas in insulated, cooled shippers. Toll alone has a well-developed supply chain and is responsible for nearly a third of all healthcare deliveries in Australia, even to the most remote corners of the country. Toll Group's delivery of vaccines from Broome to Thursday Island using hybrid solutions across air, land, and sea.
There are many areas of the world that lack reliable infrastructure (and therefore reliable refrigeration) and these kinds of methods may be the only way COVID vaccines can be delivered.  
Preserving the integrity of vaccines from production to supply is highly specialised work. The stakes surrounding the COVID-19 vaccine couldn't be higher, as we need to build supply chains at speed so that we can rollout vaccines at pace.
It is the most complex product launch in history.
Resources
https://www.health.gov.au/resources/publications/australian-covid-19-vaccination-policy
https://www.health.gov.au/ministers/the-hon-greg-hunt-mp/media/interview-with-neil-breen-on-4bc-about-the-university-of-queensland-covid-19-vaccine-pfizer-vaccine-oxford-astrazeneca-vaccine-novavax-vaccine-vaccine-rollout-and-australian-vaccination-rates
Insights from our industry experts