COVID-19 driving change across the shipping industry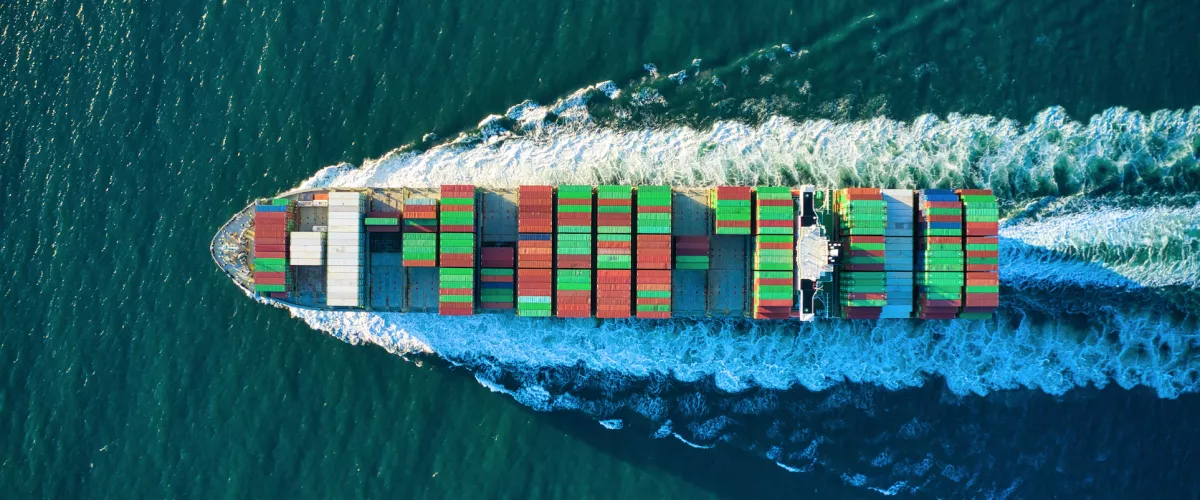 The twists and turns of an industry at sea
Nothing has been the same across the land or waters since the early cases of COVID-19 a little more than a year ago. For the shipping market, there has been a series of dramatic and unexpected turns, with the latest twist being the distribution of the COVID-19 vaccine.
Toll Global Forwarding's Senior Vice President Global Ocean Freight, Peter Simmonds, says the lack of predictability has been a key pressure across the industry and a theme that's included a surprising surge in demand.
"Customer behaviour has changed over the past 12 months," Peter says. "We're not in a traditional market, which is more predictable – we can no longer rely on historical data for forecasting."
Peter recently spoke with Managing Director of ANL Container Line, Shane Walden, during the "Toll Future Logistics Webinar: The Lowdown on Ocean Freight". Toll and ANL, which is part of the CMA CGM Group, have built a close partnership in the region over the past two decades, with ANL being one of Toll's strong suppliers for the Oceania trades in and out of Australia and New Zealand.
Shane, who has been working in the industry for 21 years, says he saw many things for the first time in 2020.
The initial challenges, when China was in the early grips of the coronavirus, centred around supply out of China with factories closing, reduced trucking capacity and limited labour supply at shipping terminals, Shane says.
But suddenly the story changed. "China recovered very, very quickly," Shane says. "The issue turned from being a supply issue in China to being a demand issue. Shippers were pushed to match very strong demand at destinations in Europe, in the US, and markets like Australia and New Zealand, and shipping lines had to react very quickly to reactivate tonnage after Chinese New Year."
Shane says the original demand was particularly around PPE gear and related products. This quickly spread to other industries and commodities such as construction, home improvement, and anything related to e-commerce.
"As an example, in August 2020, China to Australia trade grew a staggering 33 per cent for the month of August compared to the same period last year. This creates a number of challenges for shipping lines and also for the shippers. We had to act very fast; we had to be very agile."
In response to this demand, ANL added 12 extra loaders between August 2020 and January 2021.
Another challenge has been having enough shipping containers to meet demand. "In some cases, we've prioritised empty containers over full, which is something I've never seen in 21 years in the industry. This is how critical the situation has become," Shane says, adding that the CMA CGM Group has recently invested in 100,000 brand new containers, which are now rolling off production lines in China.
Amid this high demand pressure, Shane says the shipping industry has been facing other unique challenges, including limited ports where crew changes could occur, and – unrelated to the pandemic – the industrial action at Australian ports, which further impacted shipping schedules and increased costs. There has also been a 28 per cent increase in fuel over the past two months and a 56 per cent rise in charter rates.
"We've been forced to come up with creative ways to meet our schedules and service our customers," Shane says.
While forecasting more than three months ahead has become almost impossible in this new environment, the next factor expected to impact the industry is the global distribution of the COVID-19 vaccine.
While the vaccine itself will be airfreighted, Shane says there are potential opportunities to ship other products and materials related to the vaccines and their administration. And because the vaccines will be prioritised for airfreight, there may also be some perishable goods that would traditionally be distributed by air, seeking alternatives.
"We have been very successful taking cargo out of air with small ships and very fast service in terms of transit times," Shane says. 
In an era when nothing is the way it was before, things are looking good for 2021.
"Overall, we are optimistic about the year ahead," Shane says.
You can view the full conversation with ANL's Shane Walden here:
https://vimeo.com/503236146?utm_source=Customer+MASTER+list&utm_campaign=6a6ec63a12-EMAIL_CAMPAIGN_2020_11_29_11_07_COPY_01&utm_medium=email&utm_term=0_a30a3cbdb0-6a6ec63a12-48374431
Insights from our industry experts